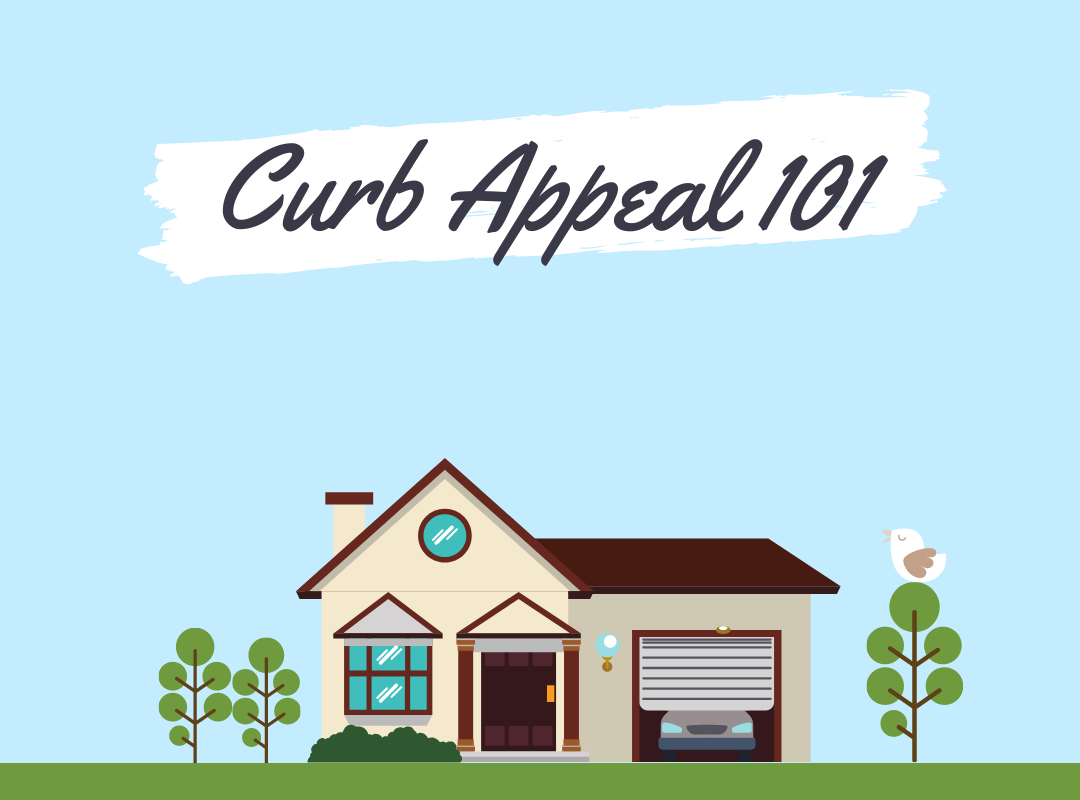 You've seen lists of easy upgrades in magazines and good ol' HGTV. But there are some accessible tips and tricks specific to the Seattle market that you should know, whether you're getting ready to sell your home or just want to spruce it up without breaking the bank!
My top 10 curb appeal tricks:
Add modern house numbers! Replace dated, worn, or non-existent house numbers with simple, modern silver or black metal ones.
Replace shiny or worn-out hardware on kitchen & bathroom drawers/cabinets, door handles, and lights.
Fix past bad paint jobs—and put an actual coat on that white primer-only baseboard. When in doubt, paint it all Benjamin Moore "Simply White," with walls eggshell or satin finish, ceilings matte, and trim glossy.
Swap out dated counters for simple white quartz or butcher block. For smaller jobs, you can find slabs at Second Use or look for seconds/extra pieces at a home improvement store. Just be aware of cutting, edging, and fit needs; you can procure the pieces, but installation is best left to a pro. Still have those old laminate counters and don't want to break the bank? Put down (carefully) some fresh marble- or tile-look adhesive sheets!
Change all your light bulbs to a bright, warm, consistent tone throughout the house.
Pressure wash driveway, sidewalks/concrete steps, fences, and siding (GENTLY) to remove moss and stains. This is a time-consuming but easy DIY one with a rental pressure washer!
Landscaping clean up - Trim bushes, clear out weeds, mow & edge lawn (don't skimp on the edging), put down mulch or stones, and add pots or ground plants that you'll be able to care for easily. You can do this yourself over a weekend or two, or call in a pro.
Paint the front door - The trends of a dark gray, navy, white, or black house with a color-pop door are still going strong. Dark gray/black/navy look great with a door in teal, coral, red, or white. A white house looks awesome with a natural wood or black door.
Clean your screens and wash your windows; especially if you've lived in your home for a while, they're likely to have build-up from weather, road dust, and pollen. Scrub and hose off the screens (ideally in summer) and leave them off for sale; wash windows inside and out with a vinegar/water solution and a microfiber cloth.
Grout & caulk around bathtub/shower/sinks and have moldy areas steam cleaned (or borrow my steam cleaner!). This makes a huge difference in how clean the bathroom reads.
You only have one chance to make a first impression on a buyer, so it's worth the extra time and attention to get your home in tip-top shape. When you are ready to sell, we'll review the list of additional spruce-ups that are right for your place, and I'll help you get all the right people out to get it done. Onward!